Best Help Desk Plugin For WordPress
Versatile Super Fast Creative Modern Elegant
JS Help Desk is a beautifully simple but more powerful and functional system for tracking, prioritizing, and providing assistance to customer support tickets
Finally, A WordPress Help Desk Plugin That's Easy and Powerful
The best help desk plugin for WordPress has everything you need
Why you must get JS Help Desk plugin right now.
Check out the stats of the Best help desk plugin.
Why Choose Us
Key Features For Help Desk
Unlimited Tickets
190+ Configurations
Tickets Statuses
Save Replies
Responsive Designs
Multi Languages
Multiple HTML Email Templates
RTL Ready
Fields Ordering & Managements
Ticket Priorities
System Errors
GDPR Options
Admin Reports
Admin Widgets
User Add Tickets
Visitor Add Tickets
Ticket Sorting Options
Department Managements
Shortcodes
Cron Jobs
System Emails
Attractive Design
Login
Register
Html Editor
User menu hide/show options
Print Ticket Options
Captcha/Recaptcha Option
Special message on visitor ticket creation

Terms & condition for register
Here's Why Our Customers Choose Us
What they're saying about JS Help Desk

I tried about 5 others before JS Support, and most were either so limited, useless or so confusing to setup. I got this up and running quite quickly. Very happy.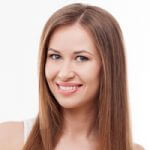 VCOR2 @vcor2

I have been using and testing this plugin on 3 sites and It's been a good experience. They are quick to respond to questions and have answered all of my requests.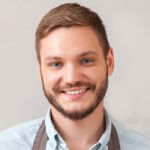 MMCCAULEYKM @MMCCAULEYKM

I needed a tickets control plugin and this is the best for WordPress. A good pricing and better characteristics.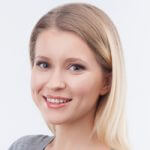 ESENCIAL @ESENCIAL
The Latest In Leads Analytics
Frontend Features
Add Ticket Support system in your wordpress website so you can help your customer in professional way. Delivering enterprise-level quality and features, backed by a name you can trust.
My Tickets
Add Tickets
Ticket Status
User Data
Ticket Counters
Search Ticket
Ticket Detail
View Specfic user Tickets
Post Reply on ticket
Ticket attachments
Close Ticket Option
Download Attachment
View Image Attachment
HTML Editor
Login
Register
Hurry Up!.. Its Free To Download
JS Help Desk is intuitive, and it's built with support agents in mind. Everything they need will get in a single and dynamic help desk interface so they can be more productive to manage customer interactions.
Powerful Admin Features
Powerful Admin Features
All requests will be bundled in a ticket so they never get lost. Work with Tickets and reduce future Workload. By analyzing your tickets you are able to create saved replies from often answered replies.
Attractive Control panel
Graphically Data Representation
Manager All Tickets
Ticket Priorities
Manage Departments
Field Ordering
Configuations
Admin Reports
Translations
System Emails
Editable HTML Email Templates
Post Reply
HTML Editor
Attachments
Finally, A WordPress Help Desk Plugin With Fully Rich And Customized Features
Guaranteed to work fast, safe to use, beautifully coded, packed with features and easy to use.

Agent
Add agents and assign roles and permissions to provide assistance and support.

Ticket History
Displays complete ticket history along with the ticket status, currently assigned user and other actions.

Ticket Actions
Get multiple action options on each ticket like Print Ticket, Lock Ticket, Transfer ticket and etc.

Private Note
Private note are use as reminders or to give other agents insights into the ticket issue.

Ticket Overdue
Set specific interval of time to make ticket auto overdue.Ticket can overdue by type or Cronjob.

Time Tracking
Track the time spent on each ticket by each agent and each reply.

Knowledge Base
Stop losing productivity on repetitive queries, build your knowledge base.

Downloads
Create downloads to ensure user to get downloads from downloads
FAQ
Tired of getting tickets about same problems? Add FAQs to drastically reduce number of same questions.

Email Piping
Enables users to reply to the tickets via email without the need to login to the support system first.

Private Credentials
Collect your customer's private data, sensitive information from credit card to store them encrypted.
Merge Tickets
Enables agent to merge tickets of same user into one instead of dealing with same issue on many tickets.