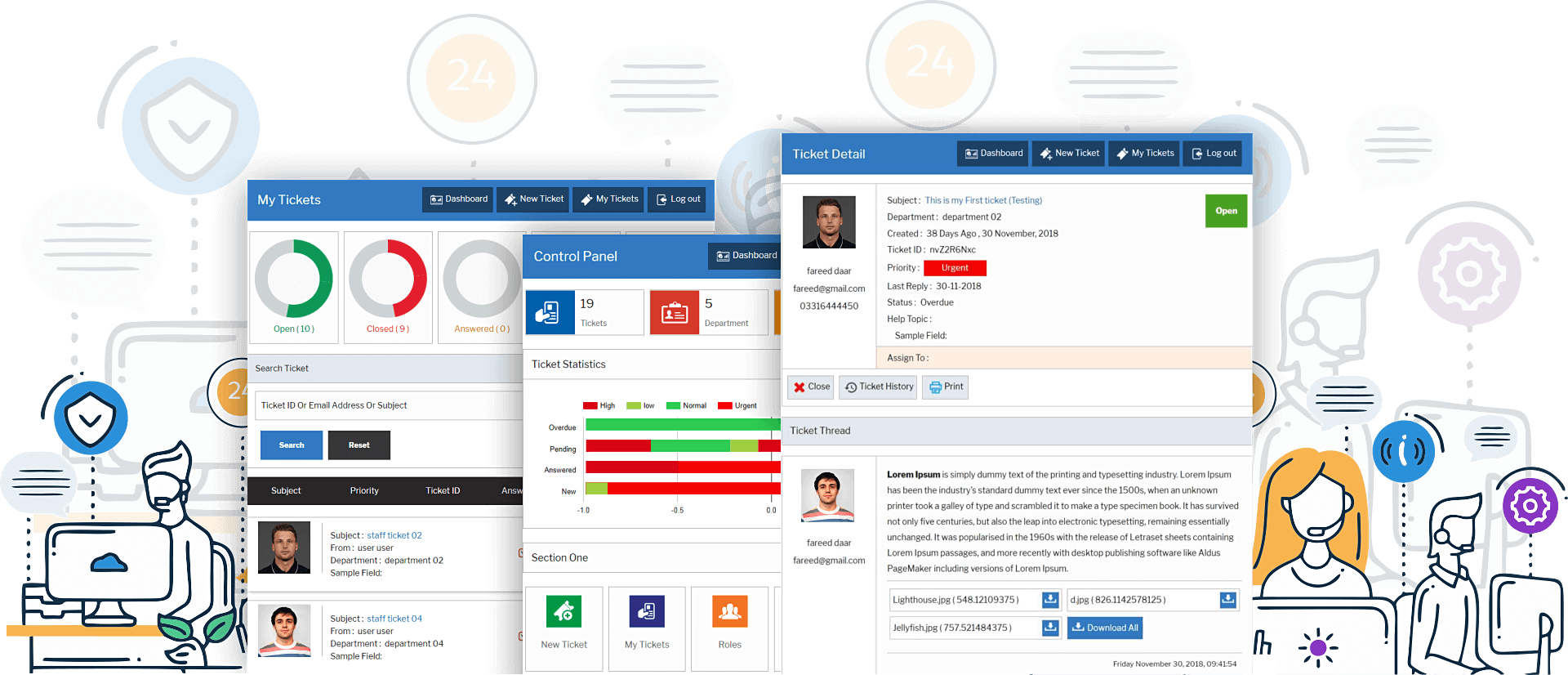 Ticket Listing
JS Help Desk comes with beautifully designed layouts including ticket listing. Ticket listing offers powerful search with various filters and multiple sorting options.

Ticket Options
JS Help Desk offers multiple options for listing i.e Open Tickets, Close Tickets, Answered Tickets, Overdue Tickets and All Tickets.

Powerful Search
Search any of the ticket with in sec by ticket id, ticket title, ticket priority, created date and etc with powerful search feature.

Sorting Options
Sort tickets list on the basis of various options like ticket priorities, by date, by title, and etc.

Ticket List
List your all tickets with beautifully designed and eye catchy layout. Displaying all the information regarding ticket perfectly.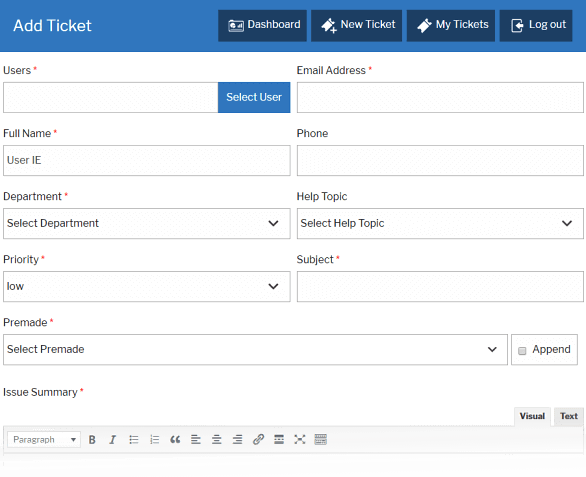 Add Ticket options
Create unlimited tickets to get assistance and support with JS Help Desk.
Visitor Can Add Tickets
If you're not registered user, No need to worry. JS Help Desk enables visitors to create and submit unlimited tickets.
User Add Tickets
JS Help Desk allows users to create unlimited tickets to get assistance and support against their queries.
Select User option
JS Help Desk enables user to select username or email by clicking the single button.
Multi Ticket Options
Get multiple actions on each ticket like Close Ticket, Print Ticket, Edit Ticket, Merge Ticket, Overdue Ticket and etc.
+150 Configurations
Offering more than 250+ powerful admin configurations to give more power to your administration.
Priority
Add unlimited priorities to manage all the submit tickets based on thier priorities. More else set number of days to make ticket auto overdue by priority.

Email Options
JS Help Desk brings editable and customizable different types of email templates.
Fields Ordering & Managements
Add unlimited custom fields such as Check box, Text, input, Radio button, Text area, Drop down etc.
Fully Responsive & Easy To Translate
Fully Responsive and mobile ready for all devices like mobiles, tablets and desktop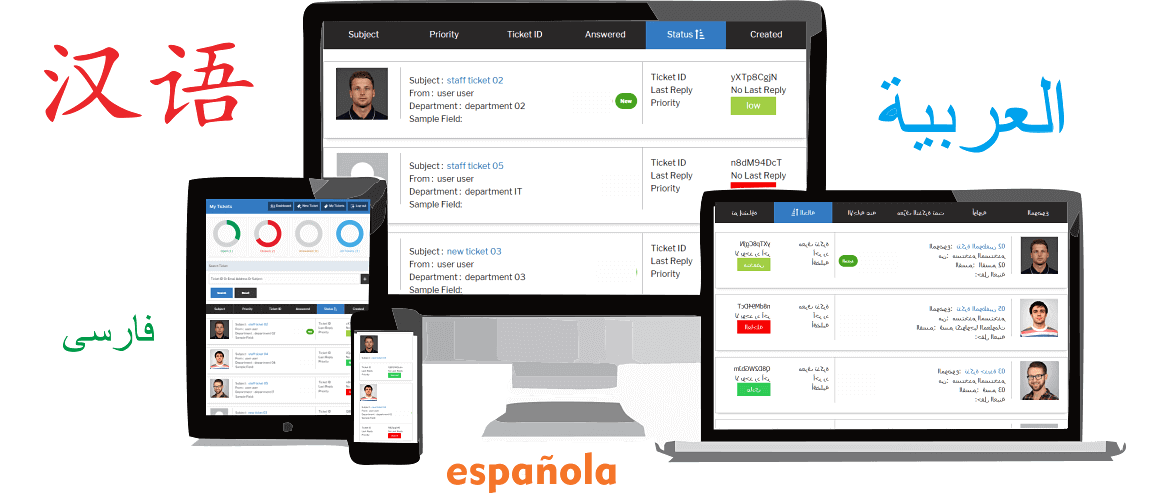 Departments
Add and manage unlimited departments to handle support tickets

Html Editor
Offering html editor to add unlimited text, notes and paragraph with the support ticket

Bootstrap Base Designs
Beautifully design with bootstrap column system

Why Don't You Save Some Time And Get The Most Flexible Support Plugin For WordPress Today?
JS Help Desk is intuitive, and it's built with support agents in mind. Everything they need will get in a single and dynamic help desk interface so they can be more productive to manage customer interactions.