About AddOns
Any of the ticket which is not resolve in given time or not respond back in time known as overdue Ticket. By adding this add on, You can set auto overdue ticket, Overdue by priority and cron job overdue.
Admin Side
Admin can set specific interval of time for any ticket to make ticket auto overdue if ticket is not getting respond back from agent. Moreover ticket can overdue by priority or overdue by cron job.
Agent
Agent can overdue any of the ticket just by a single click.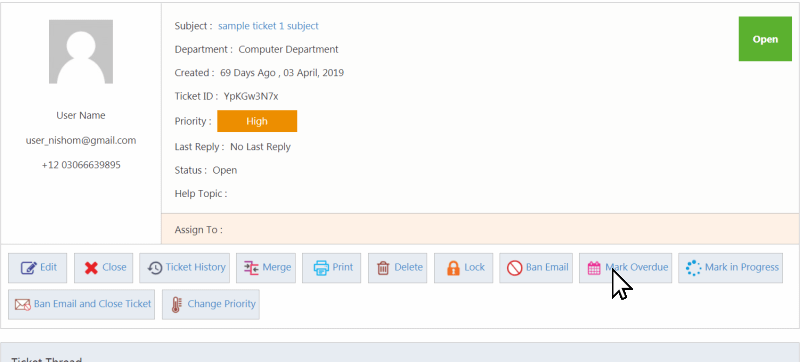 Agent
Agent can also set a time to make ticket auto overdue on creating new ticket.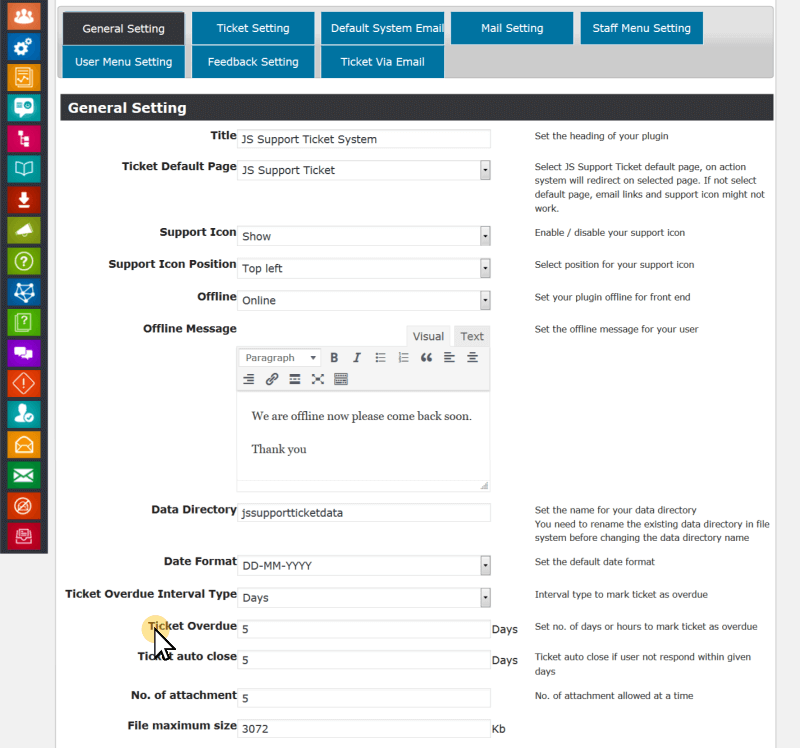 Version History
Here is the detailed version history below
1.0.4

Support social login.
1.0.3

Improve translation.
1.0.2

Improve installation.
1.0.1

Redesign.
1.0.0

Just release.