About AddOns
Track the time spent on tickets at the most granular level possible while also reporting at the Client and Agent levels. Manually record the time spent on each reply to a ticket.The timer starts by a single button when the ticket is open in the agent's browser and stops by a single button when the agents is done with the ticket.
Admin
Admin can make decision on the basis of time tracking of each agent's performance that how much he take time to resolve the single ticket.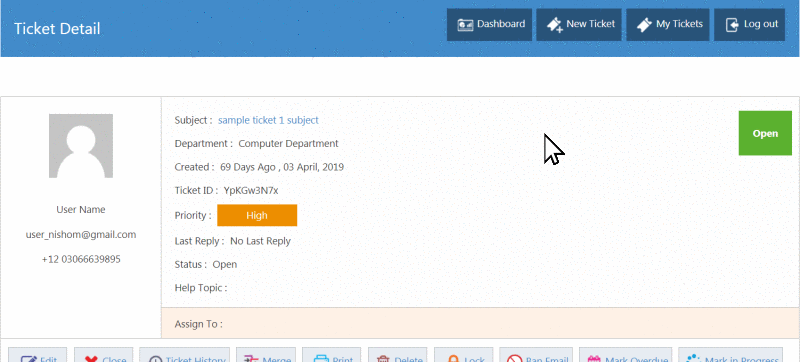 Version History
Here is the detailed version history below
1.0.5

Security update.
1.0.4

Implement session.
1.0.2

Improve installation.
1.0.1

Redesign.
1.0.0

Just release.