About AddOns
Auto Close Ticket reduce your effort to close ticket manually. By adding the add on, Ticket will be auto close after specific interval of time or pre defiend rules which can be set by admin. Ticket can also be close on reply by agent while ticket is open.
Admin Side
Admin can close any of the ticket or set specific interval of time for auto close ticket.
Agent
Agent can close ticket any time by single click, on the other hand, ticket will be auto close due to pre defined rules set by admin. More else Agent can close ticket after replying on that ticket by simply checking the button Close on reply.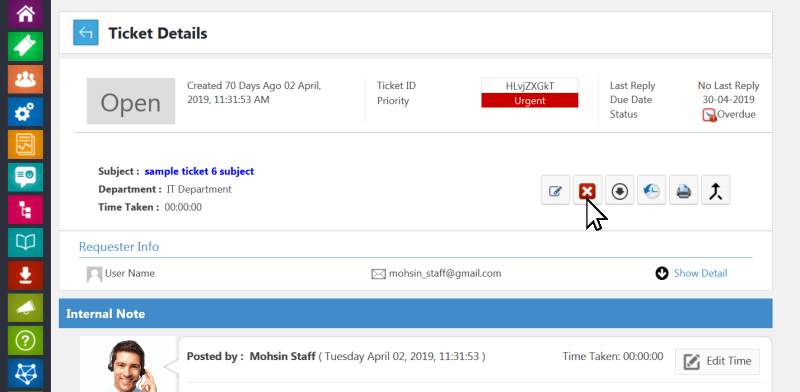 Version History
Here is the detailed version history below
1.0.5

Security update.
1.0.4

Bug fix, if mail plugin deactivated.
1.0.3

Error fix, if mail plugin deactivated.
1.0.2

Improve installation.
1.0.1

Redesign.
1.0.0

Just release.