About AddOns
Agent plays an important role for help desk and provide assistance to users associated with support system. By adding this add on, add multiple agents and assign permissions to facilitate users against their tickets. Moreover agents can create ticket, delete ticket, close ticket and can performs all the actions that are allowed to them by admin.
Admin Side
Admin can create unlimited agents and assign roles to them and set permissions respectively to facilitate users for their queries and Tickets. Moreover admin can set different permissions for different agents like create tickets,close ticket, delete ticket, ban email and etc.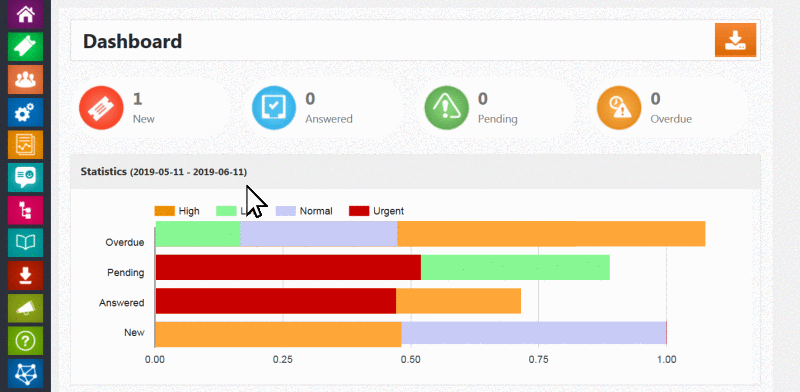 Add Agent
Add multiple agents and assign roles and set permissions respectively. Each agent may have different permissions set by admin.
Agent Permission
Around more than 30+ agent permissions associated with support ticket and help desk are managing by admin. Admin can assign different roles and permissions based on agent skills.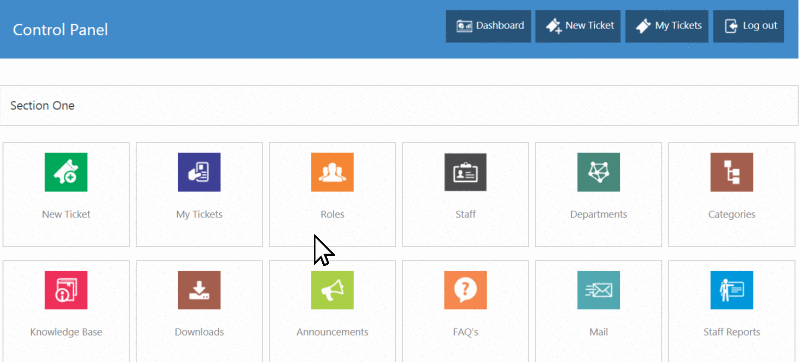 Ticket Reply
Agent can reply to any ticket which is assign to him.
Ticket Actions
Multiple actions like open ticket, close ticket, print ticket, over due ticket on each ticket are manageable by admin.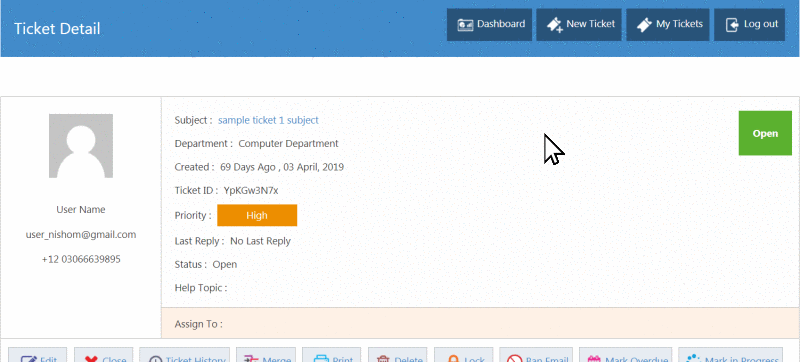 Version History
Here is the detailed version history below
1.2.2

Security update.
1.2.1

Security fix.
1.2.0

Improve username listing.
1.1.9

Security fix.
1.1.8

WP user detail bug fix.
1.1.7

Bug fix.
1.1.6

Add ticket export option for agent.
1.1.5

Department base field visibility in custom fields.
1.1.4

Bug fix on agent reselection in user popup.
1.1.3

Bug fix, if mail plugin deactivated.
1.1.2

Error fix, if mail plugin deactivated.
1.1.1

Security update.
1.1.0

Add multiform functionality.
1.0.9

Fix Agent popup list bug.
1.0.8

Support social login.
1.0.7

Sorting bug fix.
1.0.6

Implement session.
1.0.5

Implement cookies.
1.0.4

Improve translation.
1.0.3

Improve installation.
1.0.2

Redesign.

Add helptopic and department for agents.
1.0.1

Add support for Private Credentials addon.

Add support for WooCommerce addon.
1.0.0

Just release.