About AddOns
Offering a decent and safer environment for customer to store their private and personal data encrypted. Giving a way to customers to securely sensitives data to tickets will be automatically removed when tickets are closed.sensitive data to tickets – data that is automatically removed when tickets are closed.
Customers tend to post private data in support tickets whether you want them to or not. That private data may include credit card numbers and passwords or health information. By adding this add on, you can collect any sensitive information and store them encrypted in your database. Configurable with up to two additional layers of encryption, you can provide a safer environment for your users to provide sensitive information.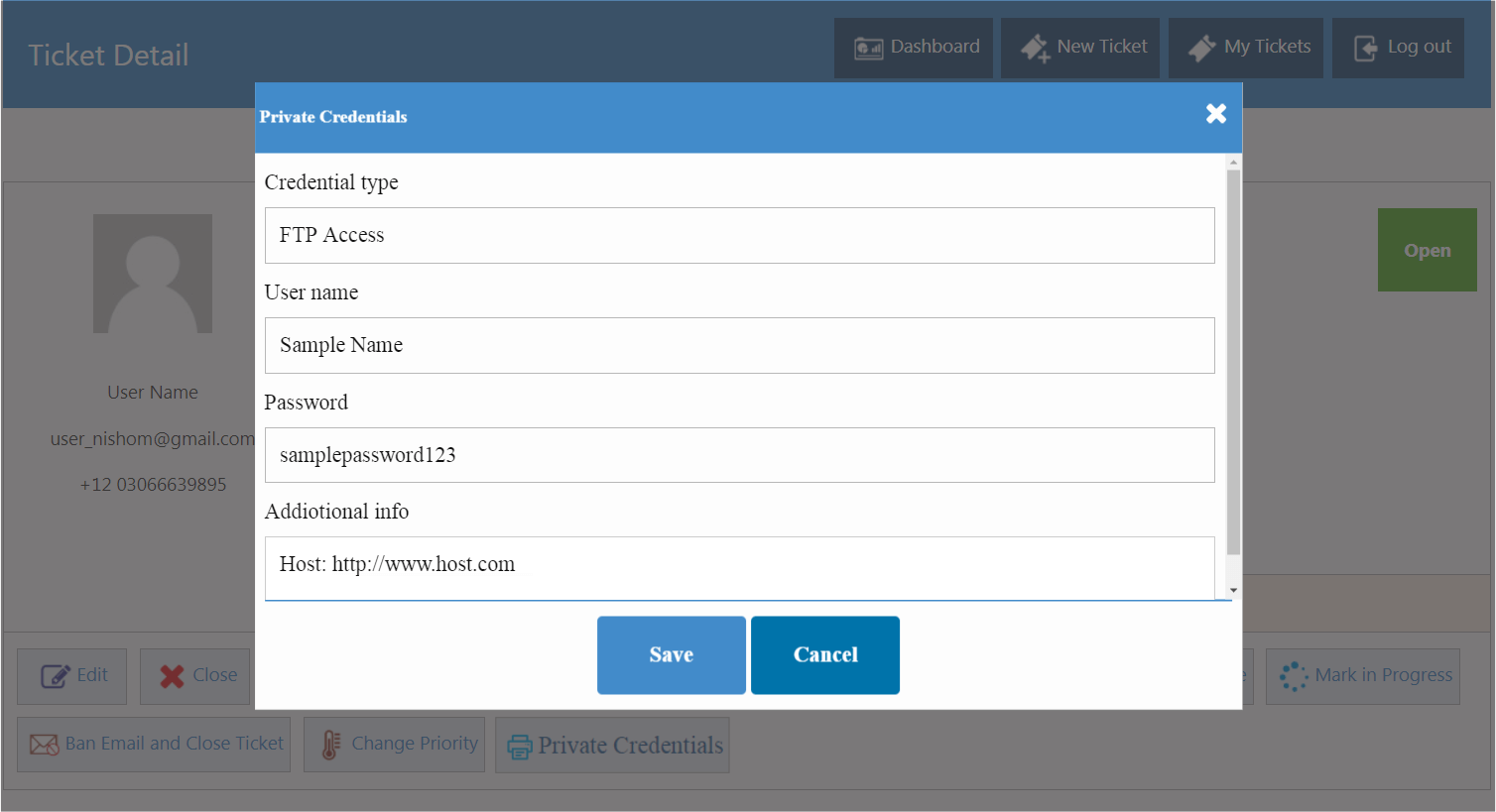 Unlimited Credentials
In an era when everything is password protected, a single ticket can easily require multiple credentials for multiple systems. This extension allows your users to enter as many credentials as needed.
Easy to Use
The user simply clicks a button, enters the private data and pushes the "save" button to have confidential information saved to the ticket. Ticket agents are notified on the ticket and can simply click a link to pop up the credentials.
Automatic Wipe
When a ticket is closed, all private data associated with the ticket is automatically removed from the database. This reduces the amount of sensitive data that you store in your databases, making it a less attractive target for hackers.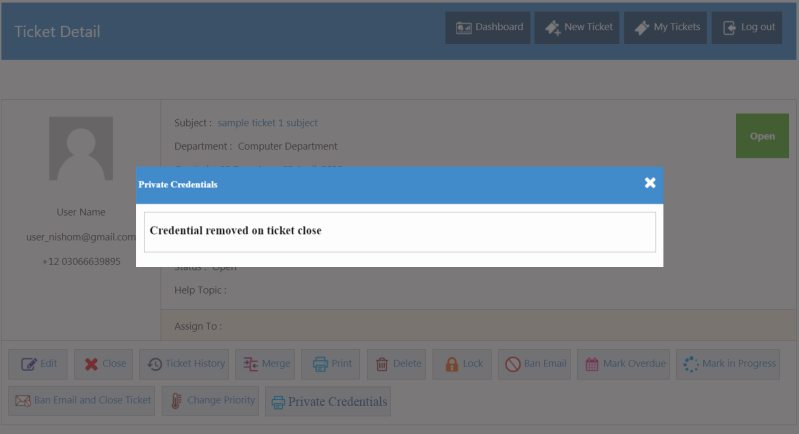 Other
Credentials are not shown unless the agent actively chooses to view them and Customers can delete their credentials at any time. Removing or changing the private key in wp-config will immediately render all prior saved credentials useless.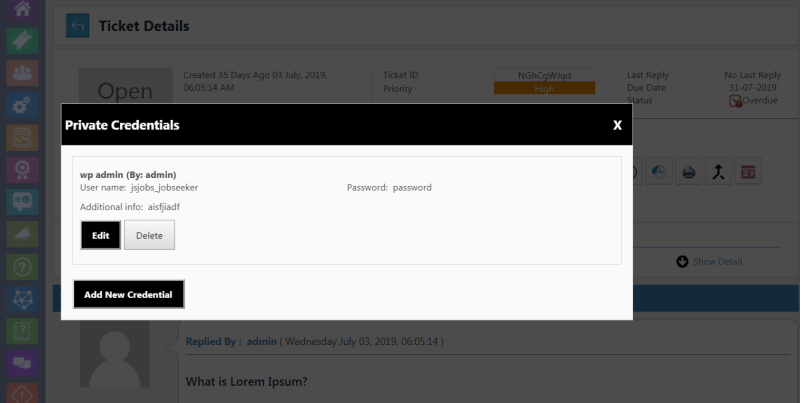 Version History
Here is the detailed version history below
1.0.8

Security update.
1.0.7

Security fix.
1.0.6

Bug fix, if mail plugin deactivated.
1.0.5

Error fix, if mail plugin deactivated.
1.0.4

Security update.
1.0.3

Support social login.
1.0.2

Improve installation.
1.0.1

Redesign.
1.0.0

Just release 1.